Introduction to Conversion Tracking
Conversion tracking is an essential part of advertising. By doing conversion tracking, you will be able to see how many sales, leads or installs you are getting from these campaigns and get an accurate picture of the profitability from ExoClick's traffic.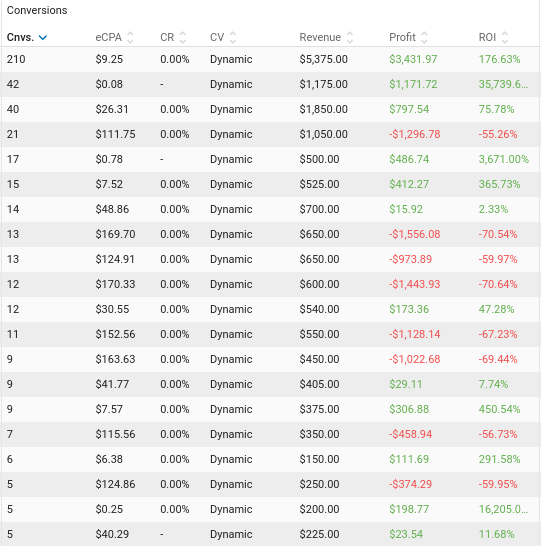 What are the advantages of conversion tracking?​
Aside from being able to measure the responsiveness of the traffic and assess the revenue from your campaigns, conversion tracking also allows you to enable additional features that can help you optimize your campaigns:
Bidder: With conversion tracking, you can add a Bidder algorithm to your campaigns and use Automatic Bidding Optimization to fine-tune your zone bidding. You can find all the details about Bidder here.
Variation Optimization: If you are running CPM campaigns, you can enable Variation Optimization so as to send the majority of traffic to the variation that generates the most conversions. This way you increase the user engagement and improve your exposure. All the details about Variation Optimization are explained here.
The steps on how to enable Conversion Tracking will be explained on the next page.