Whatever the service you are looking for you can register in 2 minutes by clicking here.
Before registering, please make sure you agree with ExoClick´s Terms And Conditions.
If you want to advertise with us but not sure what to do, please feel free to check the steps here.
If you are a publisher here you'll find a step by step guide to setting up your account!
For Ad Exchange/programmatic facilities see here and follow the links at the bottom of that page.
Can I work as an individual? Yes of course you can!
You will just need to ensure when you sign up you add your full name as the "Company Name" and add your ID card number or Passport number as the "Vat/Tax id for the benefit of our Finance Department.
Please note: If you are a resident of Spain, a sign up certificate from "Censo de obligados tributarios" is mandatory.
If you still have questions before you want to sign up, please contact our Customer Success team selecting the reason "New Business Enquiry" from the drop down options.
Overview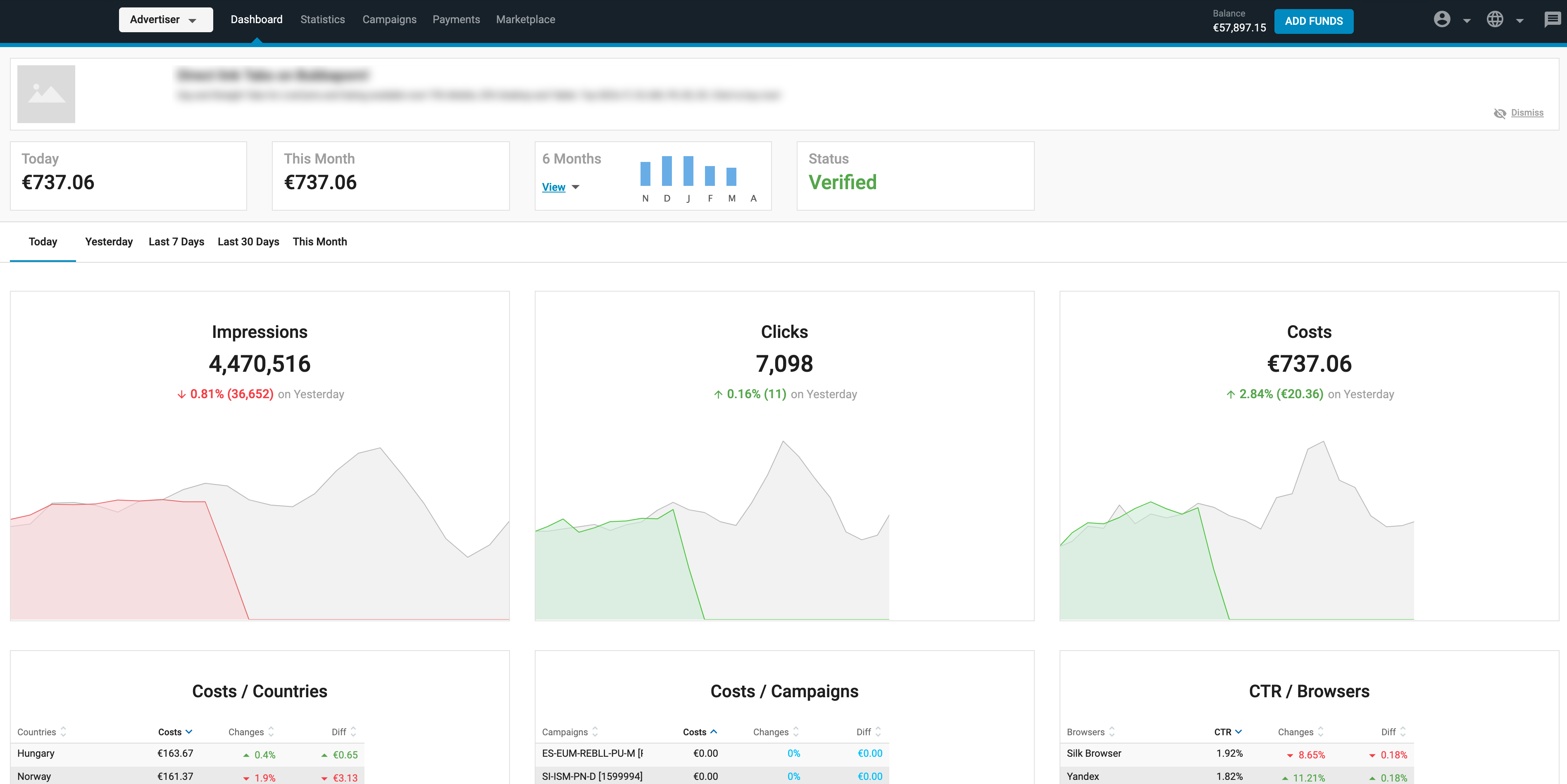 The Admin Panel provides a single interface for Advertisers and Publishers to monitor and manage all aspects of their online advertising business.
This documentation will give you an overview of all of the different components of the Admin Panel, whether you are using it as an Advertiser, Publisher or both.
Supported Browsers​
Google Chrome: Version 80+
Firefox: Version 75+
Opera: 67+
Safari: Version 13+
Microsoft Edge: Version 81+