Enabling Two-Factor Authentication on ExoClick accounts
Two-factor authentication (2FA) is a highly efficient way to secure your accounts and digital assets. It works like an extra layer of security to better protect both user's credentials and the resources that the user can access. If you enable 2FA, when you log into your ExoClick account you would be asked for two things: a password (something you know) and a second factor, such as a one-time passcode via SMS sent to your mobile phone (something you own).
Online security experts strongly suggest enabling 2FA on all your online accounts; including email accounts, social networks, online banking, e-commerce sites, cloud computing etc.
A step-by-step guide of how to enable 2FA in your ExoClick account​
To enable 2FA for your ExoClick account, click on your Username in the top-right corner, then click again to access your Account Details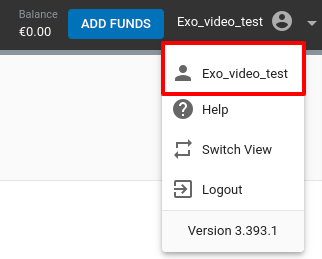 At the bottom right corner, under the Security section, you will find Two-Factor Authentication:
Click Enable and add your phone number. Make sure that you add the appropriate phone prefix for your country:
After clicking Next, you will be asked to confirm 2FA by adding a 6-digit code sent to your phone: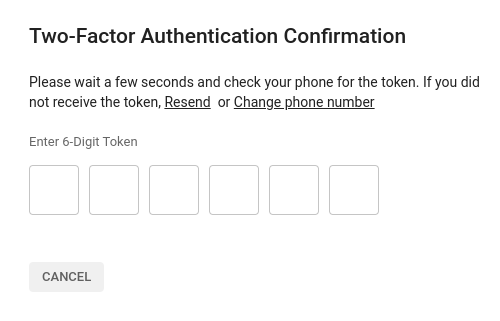 Once you confirm the code, 2FA will be enabled.
From now on, each time you want to access your account you will need to provide not only your password but also the 6-digit token sent to your phone.