Site/zone targeting/ de-targeting
You can target / de-target sites and ad zones using 2 different methods
1. In Step 5: Sites & Zones of your campaign

On Target mode you can select Include / Exclude zones . If you write on the search bar the name of the website, the name of the ad zone or the zone ID, you will be able to "add" this ad zone from the list of targeted sites.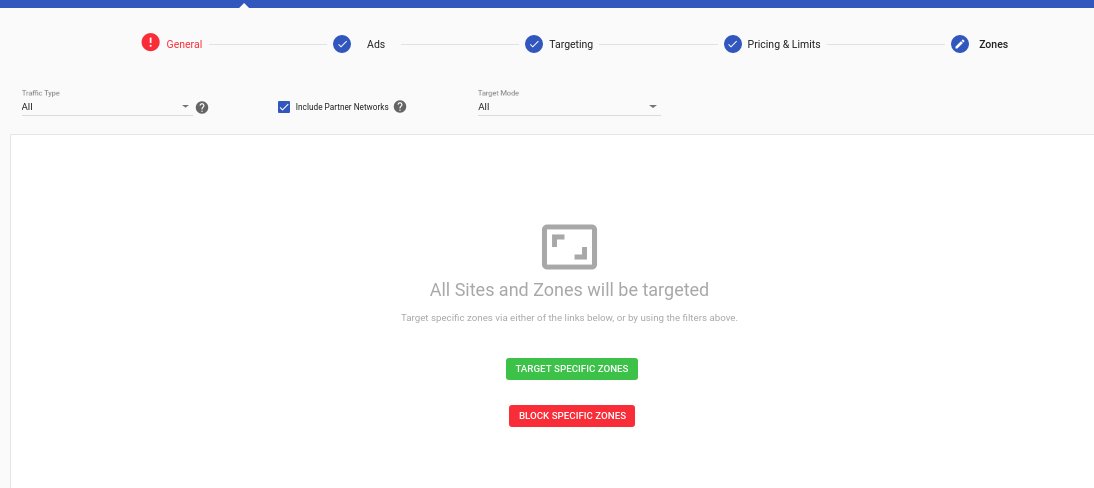 Domain section.
2. In Step 3: Targeting select the

This option works to target or de-target specific websites.

To target or de-target, simply write, in this section, the URL of the website e.g.

---
Note: Make sure not to add the "https://" part of the website.
---
---
Note: If you are using a tracking solution to find out which sites are providing traffic to you, you might receive "Site ID" data. You can use the "Marketplace" tab in the Admin Panel to find out the name of the site. Using the filter "Search"
---