In the Payments tab, you can see how your payments are configured and the history of payments you have already received.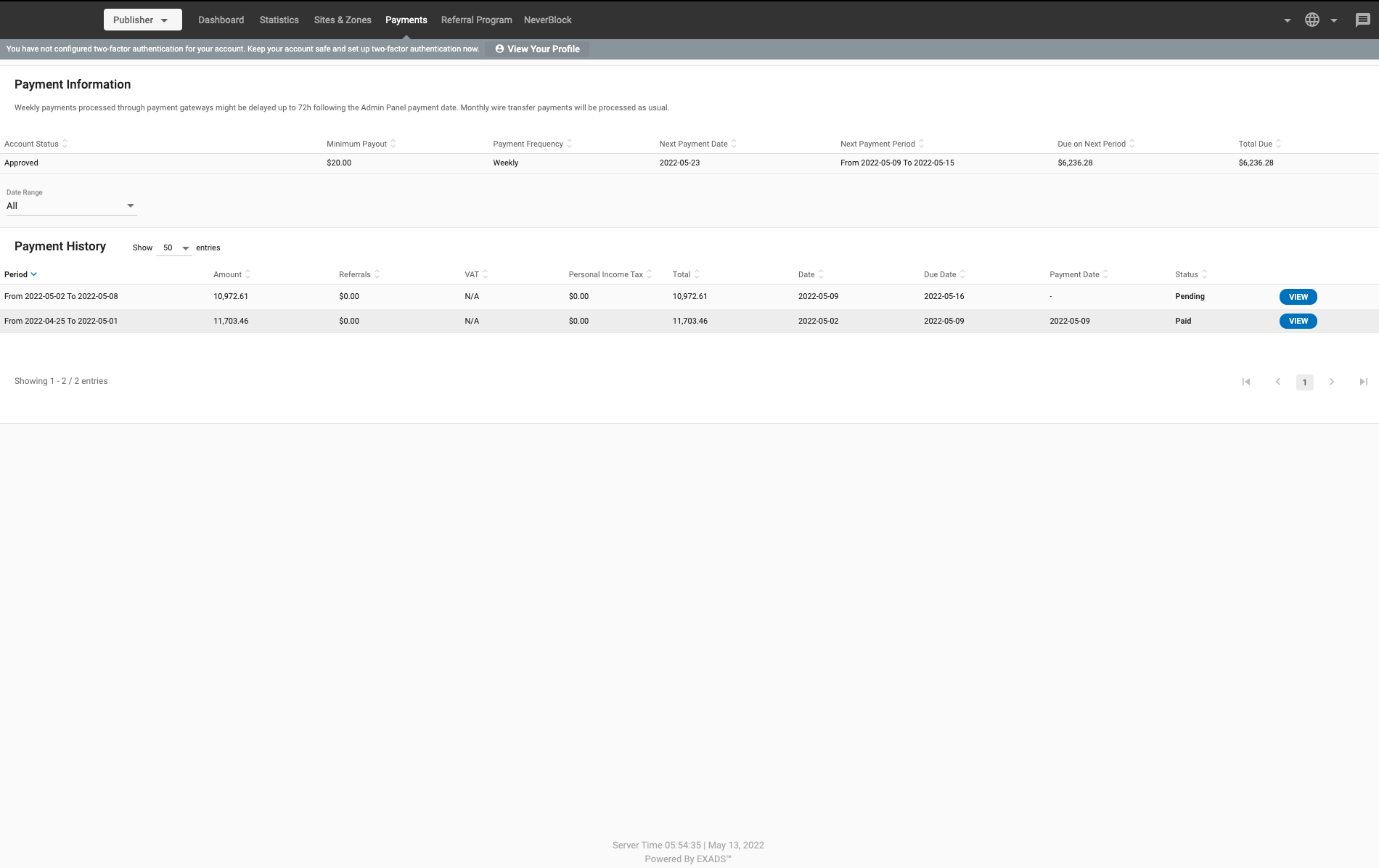 The Payment Information section​
In the Payment Information section at the top of the screen you can see:
The Account Status: Whether your account is approved or not.
Minimum Payout: This is the threshold amount above which the Publisher will get a payout.
Payment Frequency: Whether automatic payments* generate invoices Weekly or Monthly
Next Payment Date: The next date that you are due to receive payment.
Next Payment Period: The period that your next payment will cover.
Due on Next Period: The amount that is due on your next payment.
Total Due: The total that you are due to receive.
*Automatic payments will generate invoices automatically on a Weekly or Monthly basis and as chosen by the Publisher.
Payment History​
In the Payment History section at the bottom of the screen, you can see the history of the payments you have received:
Period: The period covered by the payment.
Amount: The amount of the payment.
Referrals: The amount of revenue you have received from Referrals.
VAT: Any VAT you paid on the payment.
Total: The Total amount of the payment including VAT.
Date: The date the invoice was generated.
Due Date: The date the invoice is expected to be paid by.
Payment Date: The date of the invoice's payment.
Status: Whether the payment is Paid or Pending.