How to implement In-Video (Standard format)
This is our traditional In-Video format and is available only in the size 300 x 250 and 468×60 .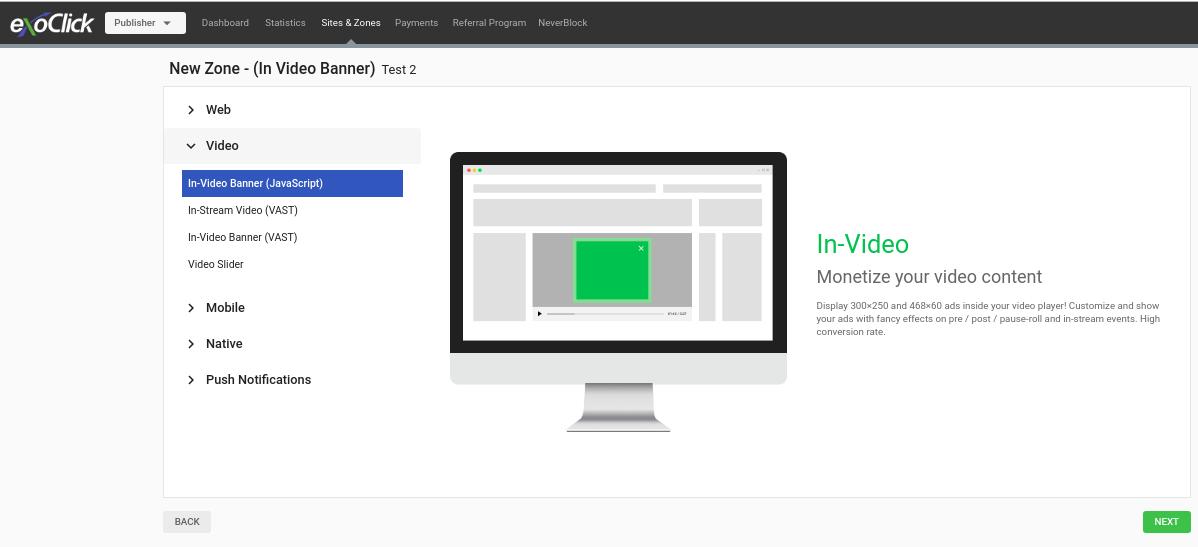 Ad Specifications

After clicking "next" and giving a name to your ad zone, you are presented with options for when the ad can be seen on the video:
Pre-Roll - Before the video is viewed
On Pause- When the video is paused
Post-Roll- When the video has finished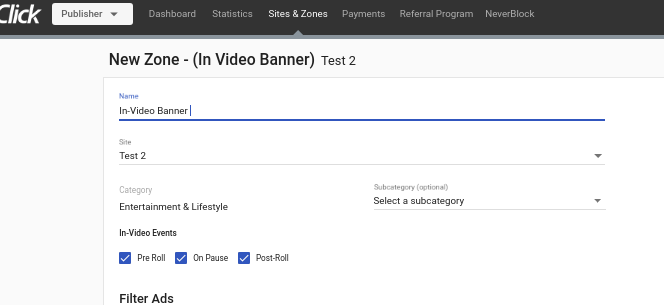 Ad filtering

Once you've selected your event options, you will see a section below called "Ads filtering" to understand this section please read the information here.

 
Implementation

After selecting your specifications/filtering, click "Create". On doing so, you will be presented with a page similar to below.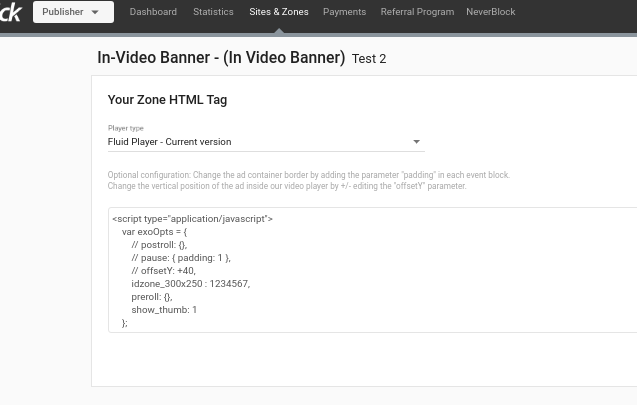 Simply select the video player you are using on your website, to get the correct code and instructions to implement within your site, to start receiving advertising!
---
Note: If you want to make changes to your format options, you can do this at any time via the edit option (see below). Just remember to check the ad code again and that it matches the code used in your website.
Additional configuration options or implementation troubleshooting, may be found on the website of your video player provider.
---
Additional assistance

If after checking with your video player provider, you still have implementation questions, please feel free to contact our Client Care team, selecting "Technical Issues" here.