ExoClick's Publisher Guidelines for full Google Compliance
Introduction

Recently, Google has added more advertising restrictions labelled as "Abusive Experiences." These are in addition to the previous restrictions that were implemented in Chrome version 64 back in January 2018. With the release of Chrome version 71 (4 December 2018) all restricted ads will be blocked by Google.

An ad experience is considered 'abusive' if it meets any of the following conditions:
Fake Messages: Ads or other elements that resemble chat apps, warnings, system dialogs, or other notifications that lead to an ad or landing page when clicked.
Unexpected Click Areas: Transparent backgrounds, non-visible page elements, or other typically non-clickable areas that lead to an ad or landing page when clicked.
Misleading Site Behavior: Page features such as scroll bars, play buttons, "next" arrows, close buttons, or navigation links that lead to an ad or landing page when clicked.
Phishing: Ads or page elements that attempt to steal personal information or trick your users into sharing personal information.
Auto Redirect: Ads or page elements that auto-redirect the page without user action.
Mouse Pointer: Ads or page elements that resemble a moving or clicking mouse pointer that attempt to trick a user into interacting with it.
Malware or Unwanted Software: Ads or page elements that promote, host, or link to malware or unwanted software that may be installed on a users' machine.
Ads with Missing or Misleading Branding: Ads that promote or depict unidentified or fictitious businesses. Examples include ads or other elements that are missing a company name, branding, and a logo — even if a generic description is included. This rule was added, then later removed by Google, however, this rule could still be enforced in the future. ExoClick offers this blocking option in our labelling system to publishers which is a separate blocking option and currently not included in our grouped Google compliance labelling.
What does this mean to you as a Publisher?

In Chrome, if your website displays any of the ad creatives/ad formats considered as "Abusive", Google will send you a Publisher Violation Notification, and you will have a 30 day grace period to stop displaying the ads that Google considers abusive. Then, you will have to submit your site for re-review via Web Tools for approval from Google. If your site fails the Abusive experience review, Chrome 71 enforcement will result in the following:
Although users will have the option of turning this adblock filtering off in Chrome, the majority are likely to leave their settings at their default values.

Chrome will block every ad on your site - regardless of whether the ads are classed as abusive or not.

Your site will not look aesthetically pleasing to your users as the ad zones will show blank spaces.

Native ads are also affected by these new restrictions therefore we recommend that when you set up a Native ad zone under 'Ad Filtering > Block Ad Types' select 'Missing Branding' from the drop down menu.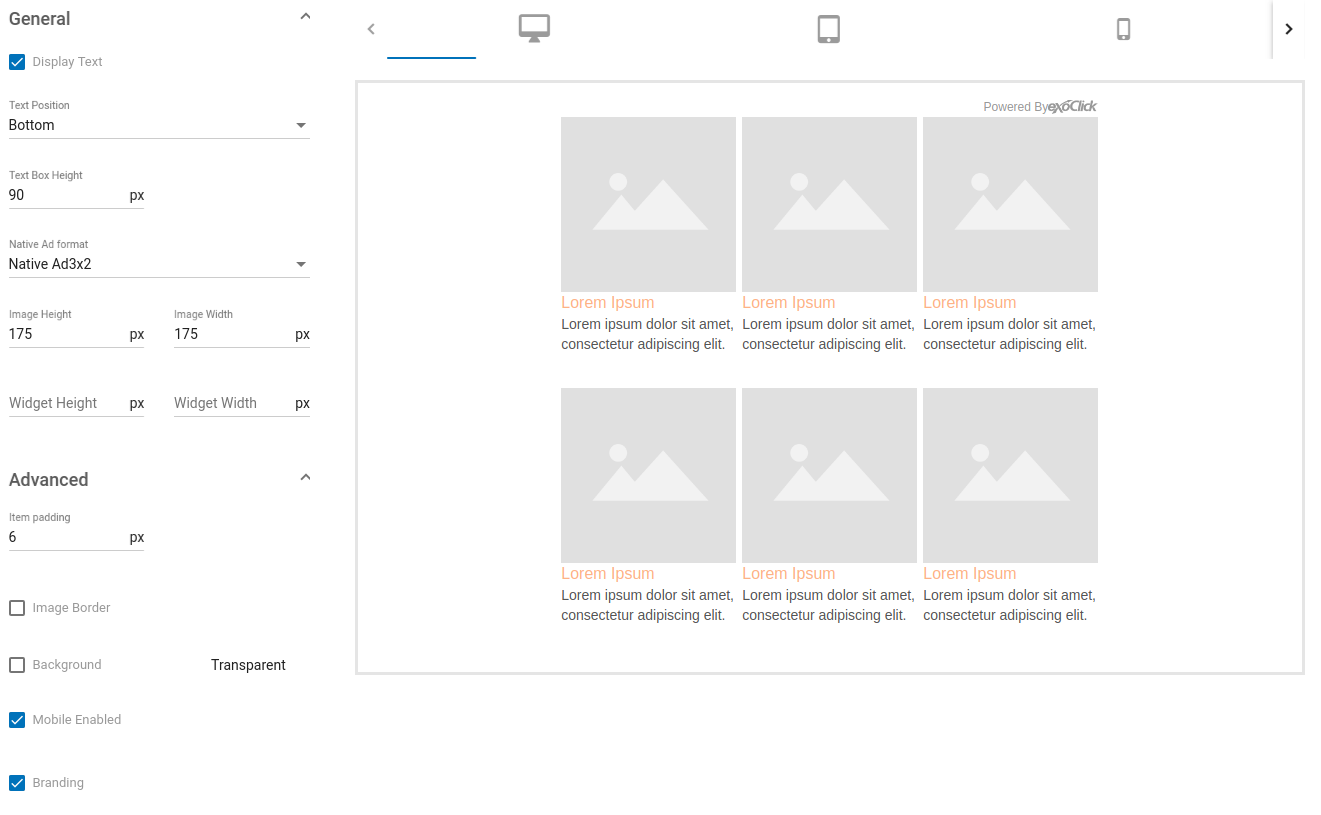 Additionally for Native ads, it is recommended that you allow your Native ad zones to display the 'Powered by ExoClick' text, description and brand fields on your site. This ensures that users are informed about the advertising area.

For Popunder and Interstitial zones, additionally to actioning the Google Compliance selection, you will also need to update the Popunder script to ensure that the Popunder only triggers when a user clicks on a clickable image within your site. You can do this under 'Sites & Zones > Ad Specifications > Trigger Method' and select "Clicking on a specific class" from the dropdown menu. This will ensure that the Popunder will only work when a user clicks on the defined class for the images on your website.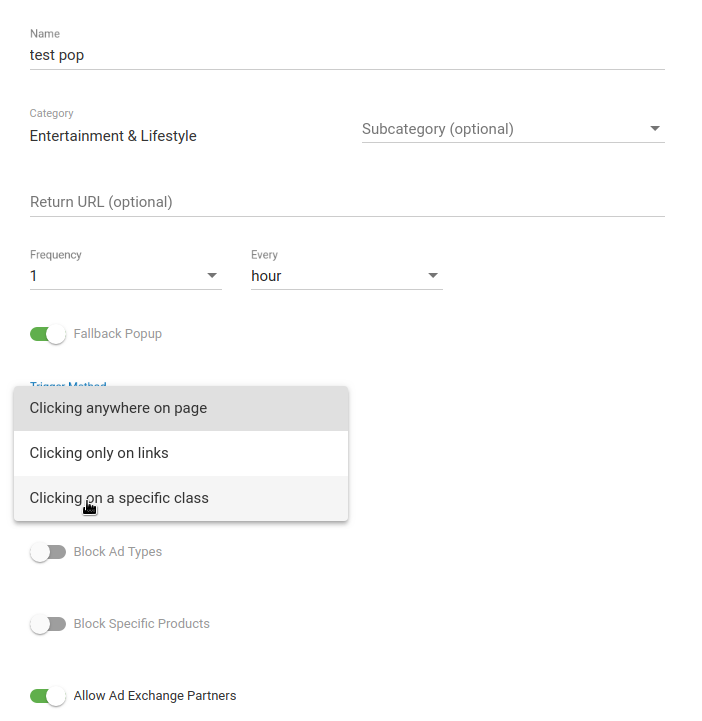 If you receive any notification from Google that your website is not compliant or that your website is failing the abusive experience report please contact your account manager or ExoClick's Compliance Team immediately with all of the information that Google has sent you.
Exoclick Policy

Exoclick does not accept nor tolerate any advertisements that are not in line with Googles policy or the Coalition for Better Ads. Any ads discovered that are deemed misleading is a direct breach of our advertising guidelines.

These measures not only protect your website, they also protect your users from being exposed to abusive ad experiences. Please do not hesitate to contact our Compliance Team or your account manager to learn more about these changes or to report any ads that do not meet the above mention criteria.