September 16th 2021
What's new?​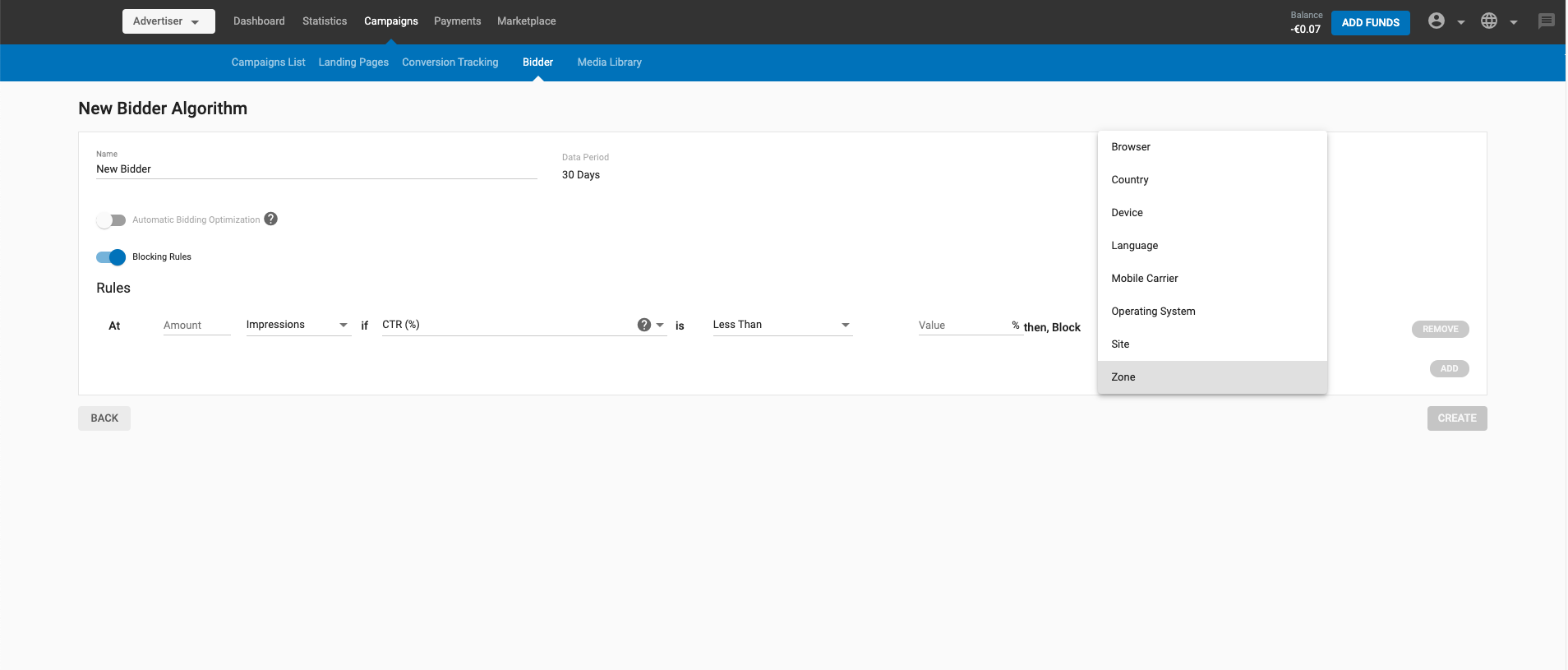 As an Advertiser, when creating rules in the Bidder, in addition to blocking zones, you can now block by several new dimensions including browsers, countries, languages, devices, mobile carriers, operating systems and sites.
What can this new feature do for me?​
This feature will allow you to create much more flexible Bidder rules, allowing you to block whole sites, or exclude particular countries. For example, you can use this to help you avoid fraudulent sites or prevent your campaign from appearing in countries that don't perform well for you.
Details​
As an Advertiser, in the Campaigns > Bidder tab, click NEW BIDDING ALGORITHM and then turn on the Blocking Rules switch to set up a blocking rule.
Set up a blocking rule as normal. At the end, after then, Block, choose what you wish to block when this rule is triggered. Where previously you could only block by Zone, now you can also block by:
Browser
Country
Devices
Language
Mobile Carrier
Operating System
Site
Of course, these new dimensions will also be reflected in the History at the bottom of the Bidder tab.
Example Setup​
For example, if you wanted to avoid Publisher's sites that don't result in many conversions, you could set up a rule like this:
If after receiving a 100 clicks and my conversions are less than 2 then block the whole site.
So you would set up the rule like this:
---
Note: If the bidder looks to block the only remaining value for a specific dimension, the blocking rule will be ignored so as to keep the campaign running.
---
Demo Video​
Please view the video to see a demonstration of these changes.